Reading in a Large Family
Written by Megan Keyser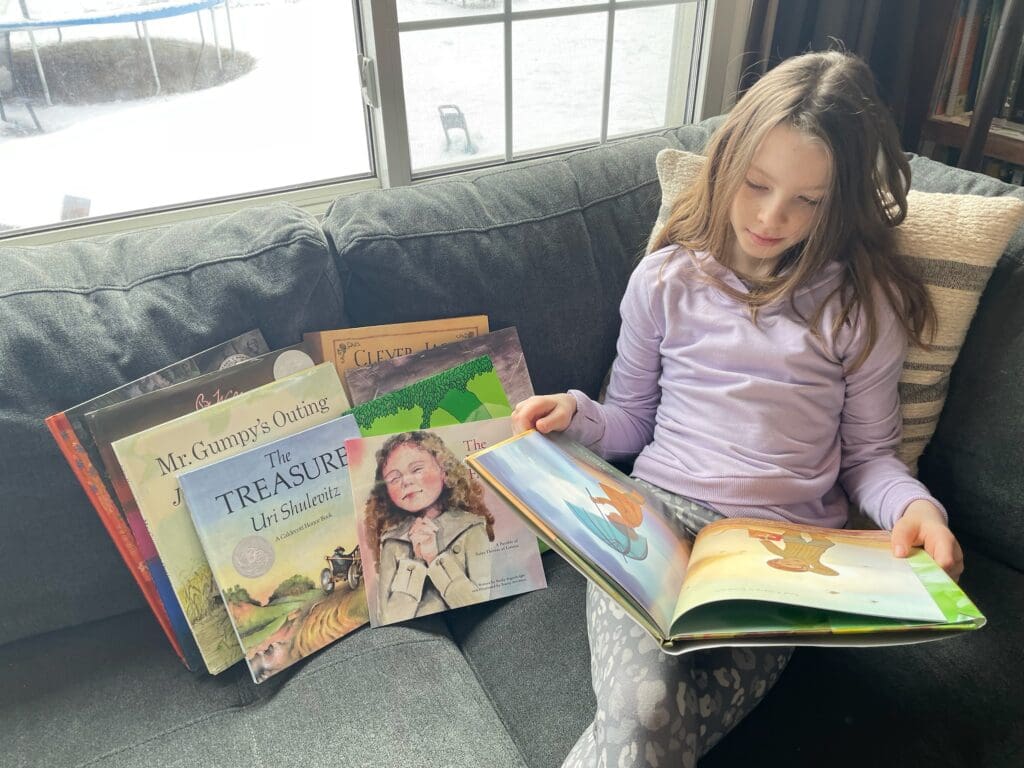 As nearly any mother will tell you, a mother's life is certainly not easy. It's filled with errands to run, chores to complete, emergencies to address, unforeseen "disasters" to navigate, and people to comfort, assist, and love through our words, but most discernibly through our actions of continual service. Even when our children move away from home, and we are no longer wading through toys or tackling mountains of laundry, we still offer loving assistance and care. From traveling to college games and events, answering late-night phone calls, and watching grandchildren, we make our support readily available. And this life of heroic motherly action often prompts us to frenzy: we forget the significance of rest, prayer, contemplation, and meditation in favor of accomplishing tasks—many of which are undoubtedly important—and adopting the mindset that only action is of merit.
We begin to believe the false premise that we are defined by what we accomplish—that our worth resides in the checked-off, "to-do" lists, the accolades from friends, neighbors, bosses, or acquaintances on a tangible "job well done," the paychecks, and the promotions. It is a compelling siren song that has undoubtedly marked human nature. Simultaneously, it has reached its zenith in our modern society, which tallies social media likes, promotes "perfection" through glossy ads and influencers, and continually undervalues the roles of wife and mother, friend and nurturer. It's hard, but we must resist this call to incessantly "do."
Once, Mother Teresa recalled why she voluntarily chose to reserve at least one hour of prayer and contemplation for herself and her sisters, even amid a full daily schedule serving the poor, sick, and needy. Defying modern notions of the importance of constant activity and stimulation, she stated,
"We find that through our daily Holy Hour, our love for Jesus becomes more intimate, our love for each other more understanding, and our love for the poor more compassionate."
Saint Mother Teresa recognized that her diligent work, which required much stamina, courage, and fortitude, needed to be fueled by something greater: God. Therefore, though it seemed paradoxical, Mother Teresa needed to "add" this element to her day—and this additional element, rather than draining her, actually sustained her and enriched her life's call. By cultivating her relationship with Our Lord, she discovered the strength to meet life's challenges and honor Him through her work.
I have a large family. As a woman naturally inclined to pursue goals, keep checklists, and count achievements, motherhood has been a shocking check to my pride. I have been forced to relinquish more of my tangible goals with each new child. Sometimes, I must confess, I fight bitter tears confronting this reality. While there is nothing wrong with pursuing lofty goals and ambitions, the beauty of being compelled to curb these aspirations is that it often prompts one to consider the essential elements: the things that give us true purpose and meaning.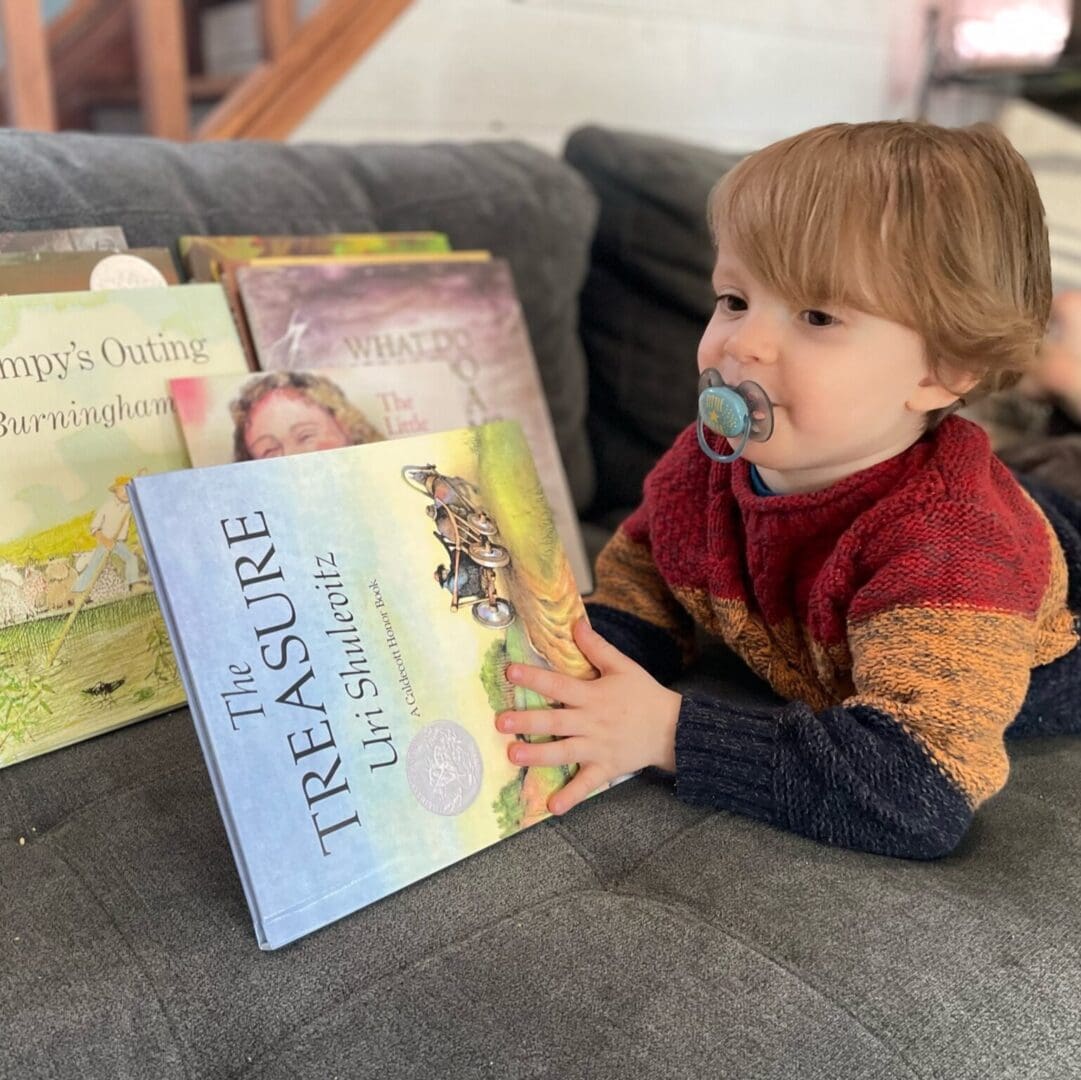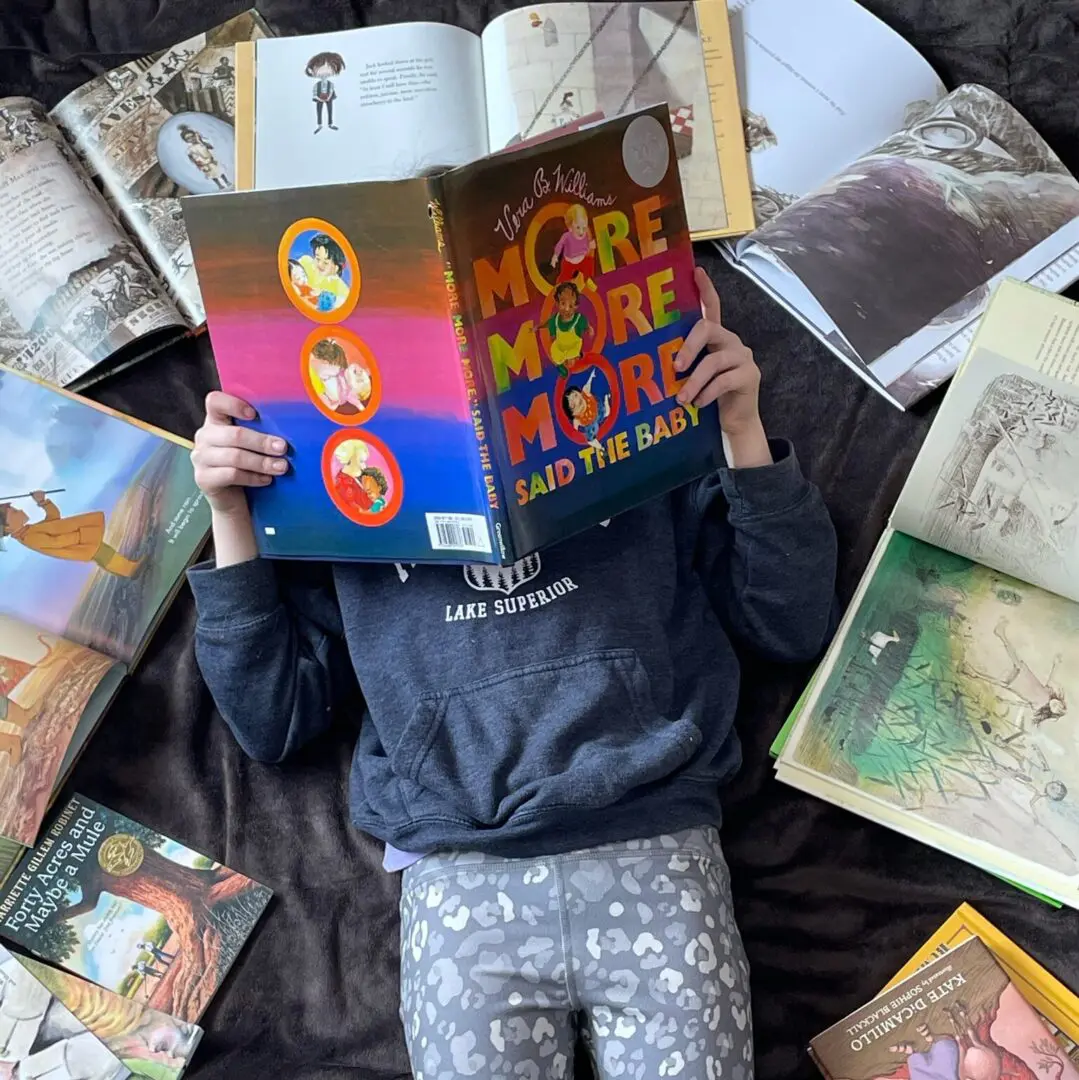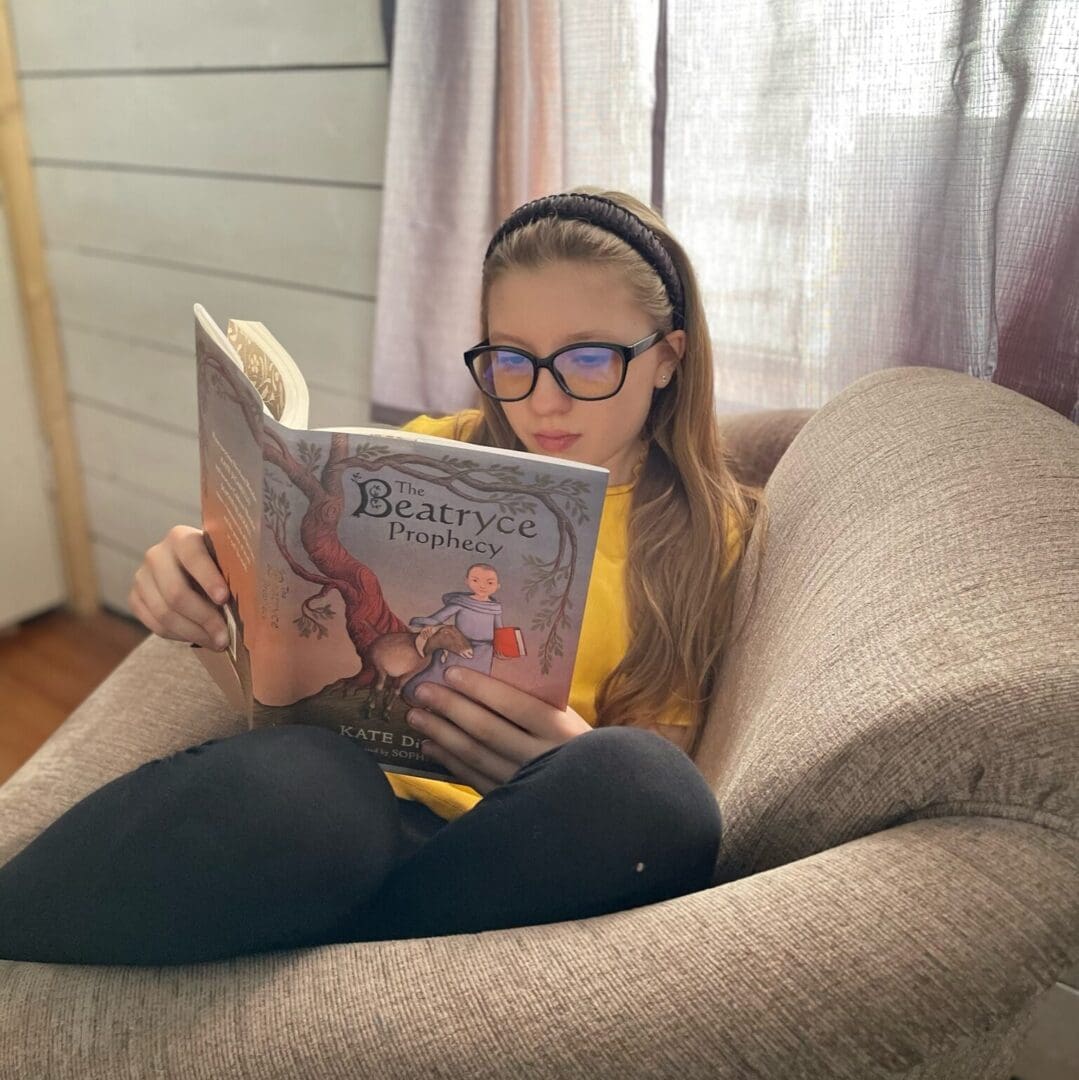 Our spiritual development, familial relationships, character growth, marital harmony, and the like are much more important than having a spotless house, a big paycheck, or the world's recognition. And even if some duties are necessary (we must feed, clothe, and educate our children, for example), we can only adequately meet these demands if we refresh ourselves at the wellspring of grace and wisdom. We do this most fundamentally with prayer, but reading well can further provide a foundation for strengthening virtue, heightening significance, and fostering relationships.
Like prayer, reading well can fuel our daily actions, intensify our worthy passions, and infuse meaning into our lives, souls, and friendships. When we consciously allocate time to reading—even if it starts with ten minutes each day—we are granting ourselves the silence human beings need to contemplate the questions that shape our daily decision-making: the things that comprise our lives. When we encounter new ideas, characters, and events within a fictional world, we increasingly understand ourselves and others in a more brilliant light.
We experience the triumphs and travails of literary characters. These stories resurrect themselves as we go about our "ordinary" lives, often surfacing in the most providential moments. As we confront a tragedy and strive for seemingly unattainable courage, are called to heroic compassion in forgiving a wayward spouse or child, seek the strength to manage the daily grind, or look for joy and wonder in the "commonplace," we experience the impact of literature. When we read, we fuel our imaginations. When our imaginations ignite, we are better motivated and equipped to carry the burdens and relish the joys of marriage, motherhood, sisterhood, and authentic fellowship with all. These stories take root in our souls and minds, giving flesh to virtue and vice and allowing us to "ponder in our hearts" what makes life truly rich.
So, while many of us struggle with the concept of "wasting" time in the "inaction" of reading (because it seems to bear no immediate fruit or no tangible product), what would be the ripple effects of devoting just a bit more time to serious reading? No matter if you have one child or a dozen (or no children at all), there will almost always be severe demands on your time, and those demands are not to be summarily dismissed.
But if we can sanctify those demands by orienting them towards something more significant—namely glorifying God and serving others with greater devotion and care—shouldn't we? Like a dedicated and purposeful athlete pursuing a lofty goal, shouldn't the object of our efforts be ever before our eyes? Suppose we habitually and unwaveringly focus on the beauty and truth toward which we strive. Won't our daily words and actions begin to conform better to our vision, even if the process seems slow? Though it undoubtedly appears counterintuitive, I know the hours I have spent sitting alone on my couch with a novel envisioning the events and characters or the leisurely discussions of literary themes with my husband have been so much more productive than one might initially suppose.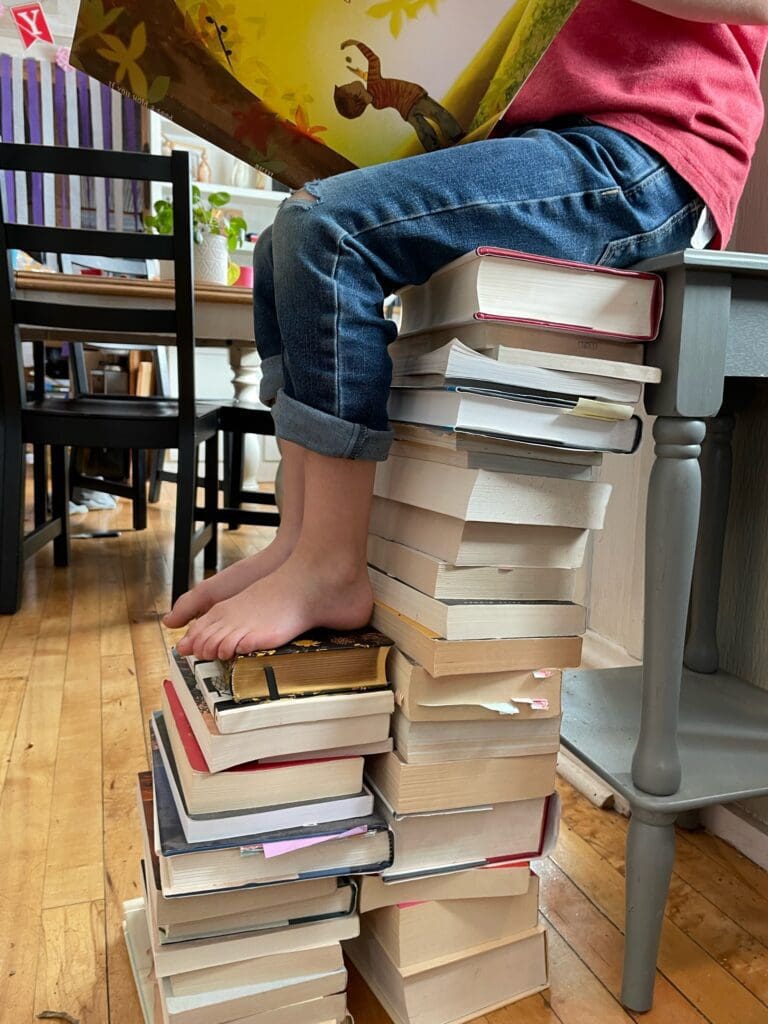 They have been hours that have laid the groundwork for healing floundering relationships or that have inspired greater focus on my marriage and our love. The hours of reading have provided sustenance for coping with suffering and prompted me to reexamine my prejudices, vices, or failings. They have given me the drive to pour more of myself into loving others, and they have given me increased wisdom as I attempt to navigate, alongside my husband, children, family members, and friends, this messy, challenging, and glorious world in which we live.
Though I still have much to learn, I am grateful that, in our activity-obsessed world, the seemingly sleepy or inconsequential act of picking up a book has the capacity to move hearts, minds, families, and communities. Reading may never help us "do more," but it may purify, invigorate, and magnify our work by emblazoning it with love and virtue. Truly, can we hope for anything more impressive or powerful?
---
About Well-Read Mom
In Well-Read Mom, women read more and read well. Our hope is to deepen the awareness of meaning hidden in each woman's daily life, elevate the cultural conversation, and revitalize reading literature from books. If you would like to have us help you select worthy reading material, we invite you to join and read along with us. We are better together! For information on how to start or join a Well-Read Mom group visit our website wellreadmom.com