The Beauty of a Difficult Read: A Reflection on East of Eden
Written by Colleen Hutt
Director of Vision and Outreach, Well-Read Mom Book Selection Team
---
My intention is not to cover every difficult aspect of this book but to offer a few insights that might prove helpful. Each woman has the power to discern her comfort level when it comes to reading. Every book might not be for every person. That is okay! But East of Eden is a worthy read, and I hope to illuminate why we chose it.
East of Eden is a challenging read. It deals with our fallen humanity and the inheritance we have received from our first parents, Adam and Eve: namely death, toil, sexual disintegration, concupiscence, and pain. We have gotten a few emails from women who have struggled with this book and are wondering why we chose to read a book that contains sinful elements: a botched abortion attempt, taking the Lord's name in vain, racism, prostitution, murder, etc. And we have also received many emails from women who "simply couldn't put this book down." It has become one of their favorites because it understands the fullness of reality, both the glory and the brokenness of the human condition. The lively conversation this book has warranted, I believe, speaks to the powerful storytelling ability of John Steinbeck and the way he can get us talking about the Fall and the enormous gift of human freedom. This invitation for conversation is a good thing!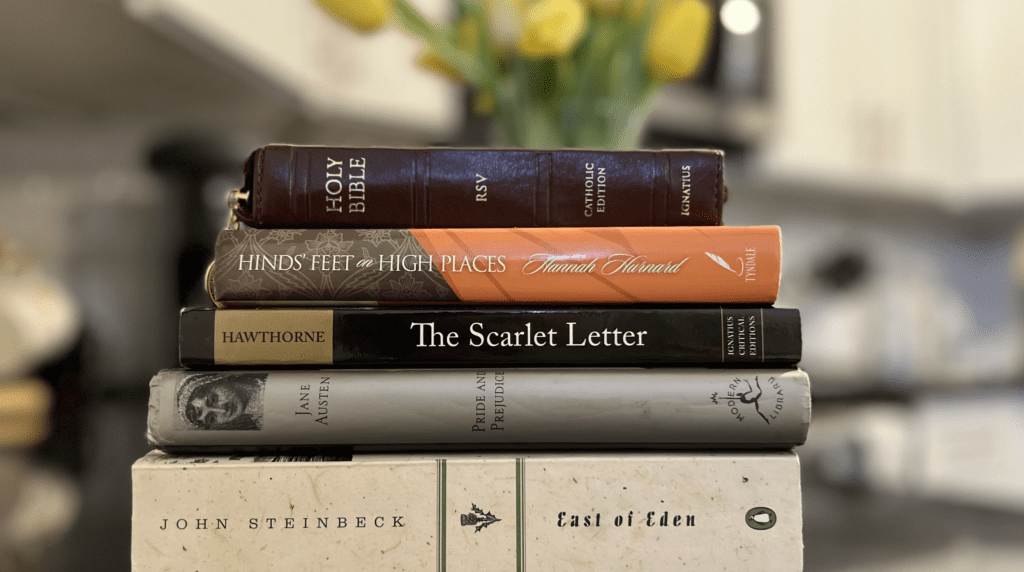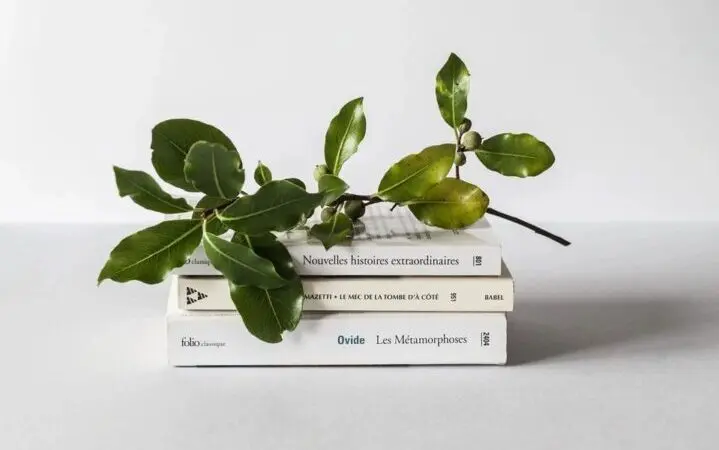 Steinbeck wrote a book entitled Journal of a Novel to his close friend and editor, Pascal Covici. The book explained how and why he wrote East of Eden. Steinbeck wrote this book as a gift to his sons to tell them the story of their history, both natural (how their family settled in the Salinas Valley) and spiritual (the fight for good and evil in the heart of every man). Steinbeck says, "I will tell them one of the greatest, perhaps the greatest story of all—the story of good and evil, of strength and weakness, of love and hate, of beauty and ugliness. I will try to demonstrate how these doubles are inseparable—how neither can exist without the other and how out of their groupings creativeness is born." In WRM, we like to look at our theme for the year from all angles. To think of a novel as a "gift" was intriguing to us. Primarily because of this book's implications, it is a gift to know your spiritual and natural history! You will not be fully human if you don't understand your origins in this double sense.
Steinbeck's title refers to the actual place Adam and Eve were banished after their fall: "The Lord God, therefore, banished him from the garden of Eden, to till the ground from which he had been taken. When he expelled the man, he settled him in the garden east of Eden; and he stationed the cherubim and the fiery revolving sword to guard the way to the tree of life" (Genesis: 3:23-24).
Steinbeck is picking up our spiritual story in media res ("in the middle"), and he is correct that everything—good and evil—is mixed after the Fall. The extraordinary grace of Baptism, the Catholic Church believes, remits all sin! What excellent news! The Catechism states, "nothing remains that would impede their [a newly baptized person's] entry into the Kingdom of God, neither Adam's sin, nor personal sin, nor the consequences of sin, the gravest of which is separation from God" (Catechism of the Catholic Church, 1263). Yet, the consequences of sin remain "such as suffering, illness, death, and such frailties inherent in life as weakness of character, and so on, as well as the inclination to sin that the Tradition calls concupiscence" (CCC, 1264). However, we must remember this was not the story's beginning. We were made very good, intended to live naked without shame, dwell in the garden, and have dominion over it (without toil)! After the Fall, much was lost; however, we are reminded that in Christ, through grace, our freedom can be made perfect by directing it towards God. We are not condemned! Indeed, the power of "Timshel".
Of course, after the banishment, the human story devolved quickly from lies to murder in one generation. The history of Cain and Abel is visible around us daily. When Steinbeck was crafting Cathy's character, he commented, "You open up the morning paper, and you will find a dozen stories of people who have done things which are not true to you because they are not in our experience. Yesterday a grown boy killed both of his parents because they would not let him use the car." (Journal of a Novel, 48). Why did this boy kill his parents? Why does Cathy? Why does she make some of the choices she makes? These questions are a call from Steinbeck to think about every aspect of the world in which we live. It will not make us virtuous if we ignore the evil in the world. We have to face it. We have to recognize it as evil. Standing before sin rightly makes us uncomfortable! This uneasiness is what Steinbeck helps us to see.
Some people object to reading anything with "bad" things in it. If you draw this position out to its extreme, there would hardly be anything left to read, including the Bible! Abraham, our father in faith, didn't trust God when he found himself in Egypt and allowed his wife Sarai to be taken as a concubine of the Pharaoh! That was not good! Lot's daughters commit incest with Lot to further their progeny after they are saved from Gomorrah by a message from an angel. How is that for a thank you to God for rescuing them?! Fortunately, that was not the whole story. Dante's Inferno is full of people who have done awful things. Even beloved Kristin Lavransdatter would not meet some standards of morality because she had premarital sex, which is forbidden by God's law. We don't dwell in the Inferno, but it is a real place; in fact, one we must journey through to get to heaven. If we put Kristin aside after a few chapters, we would miss how a fallen, sinful person like Kristin (like me!) transforms over a lifetime into who God plans her to be. The Bible is our history, and it details the big sins of the world: from worshipping idols, taking the Lord's name in vain, adultery, rape, prostitution—you name it—that sin is in the Bible. But, the point is not to entice us to evil but to show us the error of freedom divorced from truth.
The end of recognizing sin in a work of great literature is to guard against it, battle it, and counsel others toward something else; think of Samuel and Lee in this book—extraordinary characters! Again, the Catechism is profound on this point: "Sin is present in our human history; any attempt to ignore it or to give this dark reality other names would be futile. To try and understand what sin is, one must first recognize the profound relationship of man to God, for only in this relationship is the evil of sin unmasked in its true identity as humanity's rejection of God and opposition to him, even as it continues to weigh heavy on human life and history" (CCC, 1847). Steinbeck's East of Eden explores, in a literary way, the profound relationship between man to God. Kate meets the outcome of her errant ways and warped freedom in the destruction of her very self. Much like Dorian Gray. Much is at stake in the short time God gifts us on this earth.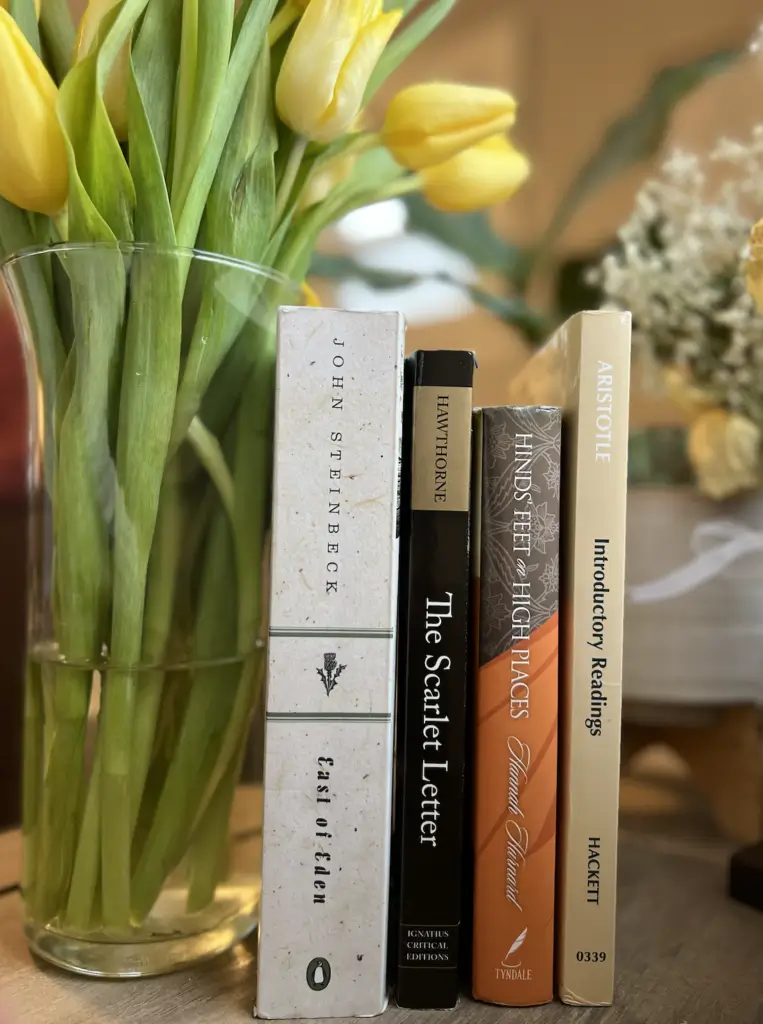 You may love East of Eden or hate it. The proposal of WRM to follow and to read together is essential and gives our movement unity and strength. If you feel this work or even certain pages need to be skipped, please do so in prudence. But, there is fruitful ground here to think about salvation history in exciting new ways. I could go on about the "mark" Cain receives in Genesis and the "marks" on the forehead of Cathy and Charles, the image of water and the garden, the biblical act of "naming", the importance of the father/Father in human development, the role of prophets, the Protoevangelim, etc. There is so much here! I'll save some things for your discussions and contemplation.
---
About Well-Read Mom
In Well-Read Mom, women read more and read well. Our hope is to deepen the awareness of meaning hidden in each woman's daily life, elevate the cultural conversation, and revitalize reading literature from books. If you would like to have us help you select worthy reading material, we invite you to join and read along with us. We are better together! For information on how to start or join a Well-Read Mom group visit our website wellreadmom.com