The Will in Relation to Reading
Written by Nicki Johnston
---
Charlotte Mason, British educator known in the homeschooling community, included in her core principles "The Way of the Will". In her book Philosophy of Education, Mason suggests that a child "learns to distribute the characters he comes across in his reading on either side of a line, those who are willful and those who are governed by will" (132).
The other day I tried this with my children. We made an actual chart, and the boys gave many examples from history (Julius Caesar, Abraham Lincoln, John Brown), literature (Lady Macbeth, Lear's daughters, Edward Ashton), and the Bible (Saints Peter and Paul), among others. The discussion was rich as I shared Mason's distinction between someone governed by his will (aims beyond and outside of oneself, constant, steady; freely chooses a path of duty, even if it's dull, tiresome, complex, or dangerous) and someone who is 'willful' or weak-willed (impulsive, self-seeking, turbulent, self-pleasing, ruled by impulse, passions, and desires; seeks ease and luxury). Mason makes it clear that "this line by no means separates between the bad and the good" (132), and so my sons' debate also included whether these individuals' ends were good or evil and how some with good goals used evil means.
It was precisely the sort of conversation that we love as parents. While I allowed my children to conclude the people and characters they have grown to know in their reading, I couldn't help but consider how this fit with my reading and the November Well-Read Mom selection, The Tenant of Wildfell Hall.
Anne Bronte and Charlotte Mason were near contemporaries. When Mason was six years old, Tenant was published, so it isn't surprising that the two would both be concerned with character formation in the same Victorian British way. Bronte doesn't shy away from exploring the ideas of virtue and vice and even tells us in her preface, "I wished to tell the truth, for truth always conveys its own moral to those who are able to receive it" (5). As she warned, this statement made the book a bit heavy-handed in parts and detracted from my "immediate pleasure" in reading. Yet the characters are so beautifully drawn that they come alive on the page. Examining this book through the lens of Mason's "Way of the Will" gives us two characters who perfectly embody each side of the line.
Huntingdon exemplifies each one of the descriptors for one who is 'willful.' He is impulsive because he lacks self-restraint (264), self-seeking to the point of being "stupefied with self-indulgence" (281), and so turbulent that he cannot "write or speak in real, solid earnest" (218). Helen tells us that "he likes to be pleased" (220) and that she doesn't mind being the one to please him (at first). He has a "sottish indulgence of his sensual appetites" (347), is known for being a "merry, thoughtless profligate" (161-2), and is "destitute of principle and prone to every vice that is common to youth" (147).
Because he seeks only ease, he shuns "useful employment" (244). He lives in a constant state of restlessness, occasionally practicing temperance in his drinking only because he wants to "enjoy his life at all sides and ends," which he can't do if he's a "slave of a single propensity" and because he's afraid drinking too much might "spoil one's good looks" (210). Huntingdon sees "luxury as the chief good" (306).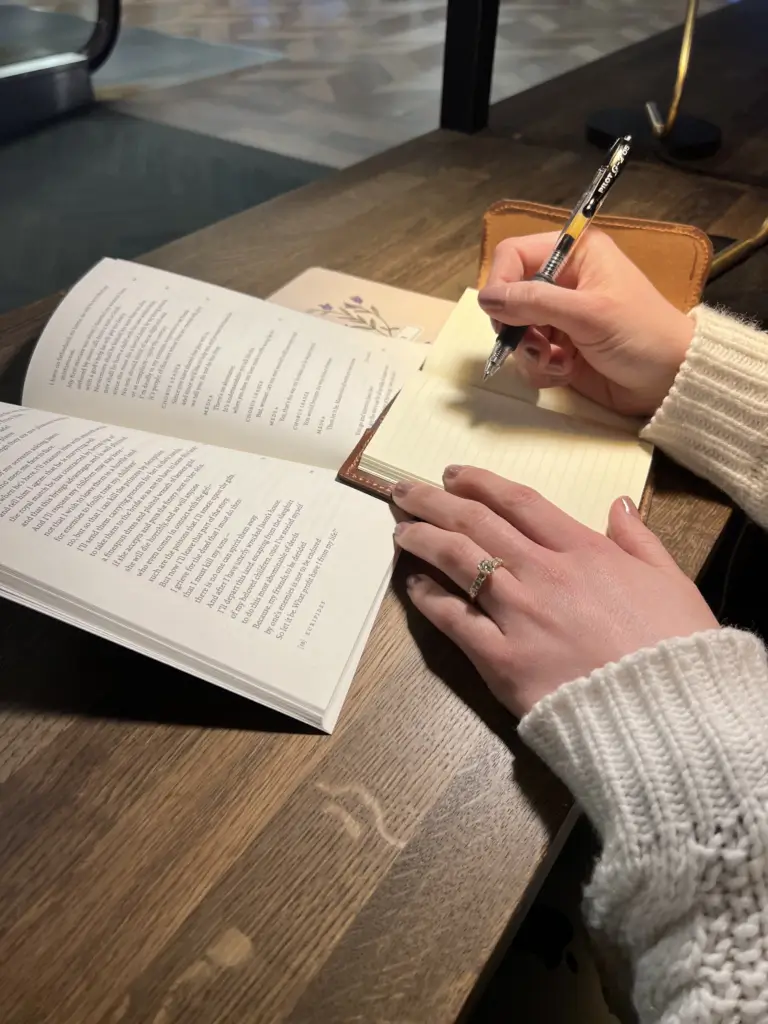 Helen, the opposite of Huntingdon in nearly every way, is most certainly governed by her will. Every choice she makes (save for the initial, disastrous one of marrying Huntingdon in the first place) is based not on herself but young Arthur. "If it were myself alone, I would not complain, but I am forbidden to rescue my son from ruin" (394). She is the epitome of constancy/steadiness, claiming it doesn't come naturally to her but that she "has learned by repeated effort" (368). Time and again, Helen chooses the difficult path of duty: returning to nurse Huntingdon on his deathbed and remaining faithful to her husband in her friendship with Markham. Markham sees in Helen a "violent conflict between reason and passion" (429), and only Helen's will, which she attempts to unite with God's holy will, helps her to choose freely.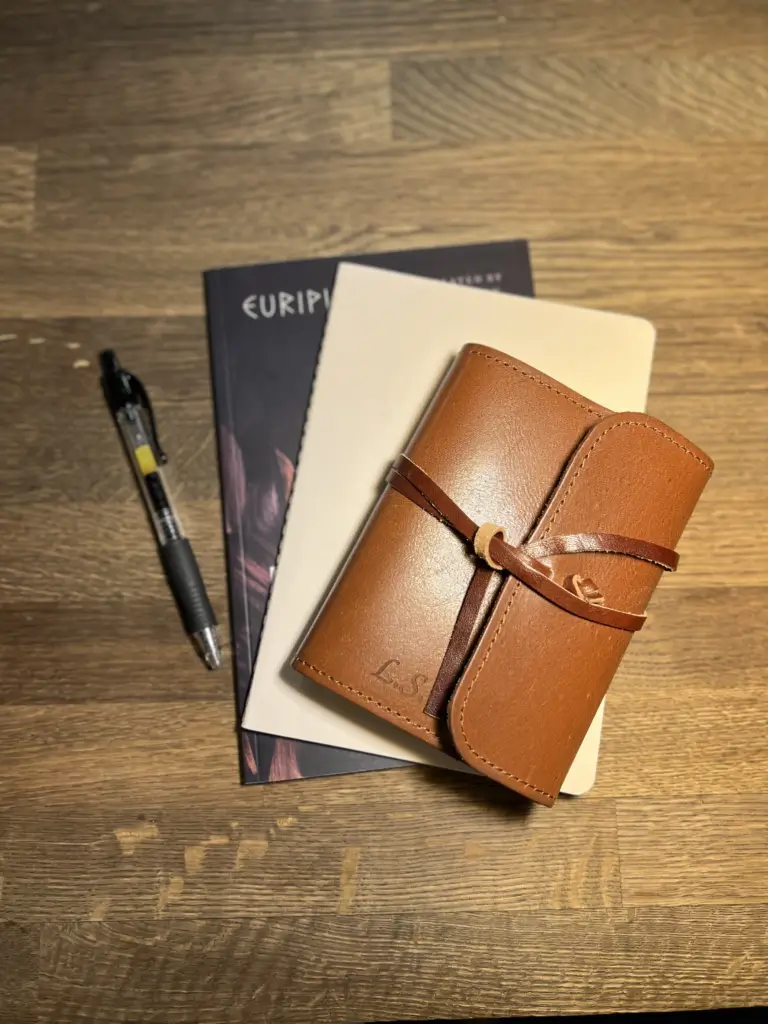 Although Huntingdon "is a man and free to act as [he] pleases" under the law (367), he is neither a man nor can he choose freely. Charlotte Mason says, "A king is not a king unless he reigns, and a man is less than a man unless he wills" (Philosophy of Education, 133). Huntingdon is less than a man by refusing to will, bringing us to our theme, the Year of the Giver. The Huntingdons' marriage crumbles before our eyes because marriage is a sacrament of mutual self-gift, and one cannot freely give himself if he isn't a whole person.
St. Augustine wrote in Ad Simplicianus (a letter I have not read but which was quoted in Revelation and Convergence, a book of essays about Flannery O'Connor and the Catholic Intellectual Tradition, page 161), "The will itself can have no motive unless something presents itself to delight and stir the mind." That's exactly what reading literature can do. Note: Interestingly, we're told more than once about Huntingdon's inability to read anything other than newspapers or sporting magazines.
By reading excellent books and discussing them with our families, friends, and, of course, our Well-Read Mom groups, we offer ourselves opportunities for our minds to be delighted and stirred. This stirring presents our wills with a motive and a choice (to emulate or to reject), and this habitual choosing of the will, aided by the grace of God, is what ultimately forms our character.
---
About Well-Read Mom
In Well-Read Mom, women read more and read well. Our hope is to deepen the awareness of meaning hidden in each woman's daily life, elevate the cultural conversation, and revitalize reading literature from books. If you would like to have us help you select worthy reading material, we invite you to join and read along with us. We are better together! For information on how to start or join a Well-Read Mom group visit our website wellreadmom.com