Vampires Aren't Real, but Evil Is
Written by Micah Leydorf
---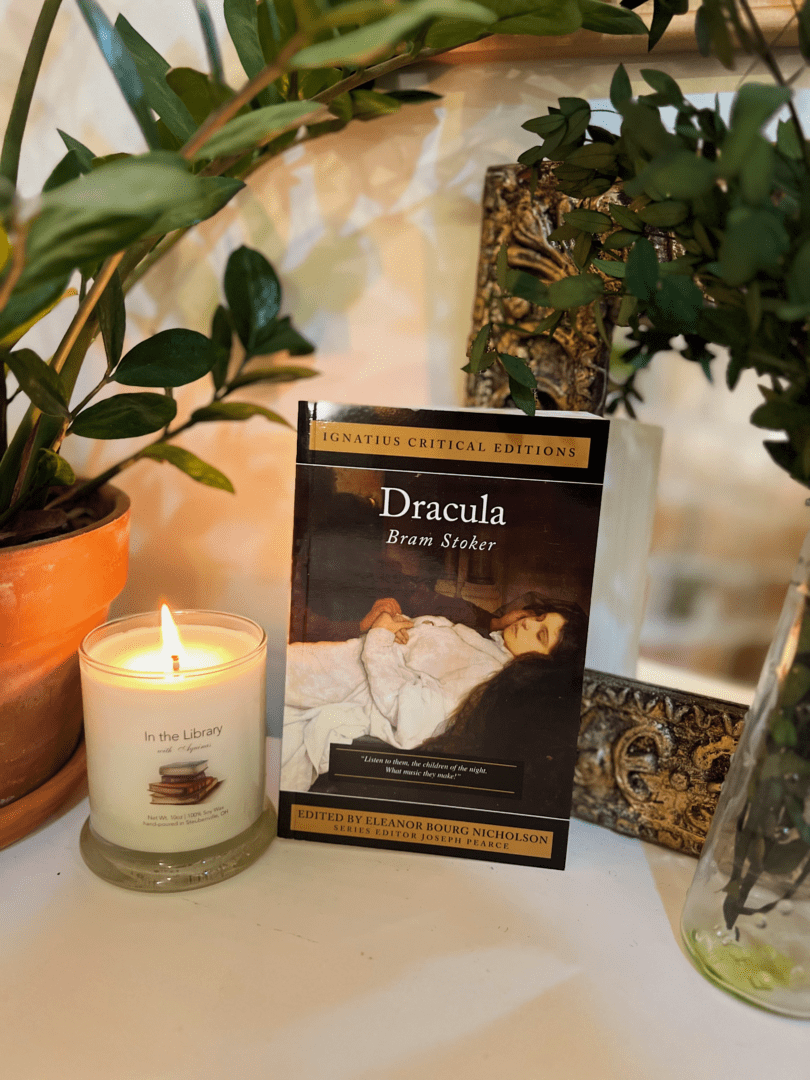 Occasionally, we need fiction to remind us that evil is real—as well as the victory available from the only One able to vanquish the Prince of the Power of the Air.
This month, we read Dracula. That's not what I was expecting from Well-Read Mom. As a member and group leader for the last several years, I adore reading about the gentle worlds of Anne of Green Gables, Little Women, and Pride and Prejudice. I have learned to love reading works by or about saints. But monsters? Reading gothic horror didn't strike me as the most edifying use of my time.
But as I read the depictions of evil beating against Lucy's window, I found myself silently urging her friends for greater vigilance in their fight to save her from its clutches. I saw clear parallels in my own life.
There is evil in my house. There is evil in my heart. There is evil eager to seep in any available crack and penetrate the hearts and minds of my children. Our enemy wants us to forget. Further, he wants us to call evil by softer, less-threatening names: laziness, addictive personality, weakness, obsession.
To counter the lies of our enemy, we need reminders that sin is real and powerful. But so is God.
A powerful villain showcases the strength of a mighty savior. Oh, and do we have a mighty Savior! He is certainly willing and able to tear through the chains of sin that enslave us and our children. We only need to cry out to Him for help.
Personally, I've been crying out to Him a lot. Recent events in my house have highlighted with startling clarity the battle waging for the souls of my children. Reading Dracula, of all things, fortified my resolve. To stay up late beside my teen as he sat at the computer doing his homework rather than leave him alone to step back into evil online. To storm heaven in prayer for the healing of his mind and the salvation of his soul. To call my friends to my side in prayer during some long days and nights. As moms, we do not have to sit on the sidelines hoping for the best for our children. Like the under-estimated Mina or St. Monica battling for Augustine, we can be warriors in the fight.
Cultivating intentional habits plays no small part in this battle, like reading great literature and joining with others to discuss. Thus, let me close with the advice of demon Twisttale from my upcoming novel, The Unseen Battle: Unexpected Love Story:
Humans do not realize they are enslaved and formed by their habits. They imagine their routines to be as fragile as spiderwebs—easily broken and recreated. But each repetition deepens the grooves in their brain's neuropathways. Every time they reach for their phone, their drink, that next bite, the remote control—whatever fix they use to soothe the pain and isolation—twists another strand around their will until they hang, trapped and powerless as an insect waiting to be devoured.

Smartphones have made our roles easier. No need for you to think up new ways to lure her away from spending time with the Divine Adversary or doing His work each day. Just continue to cultivate this addiction and your work is done for you. She will wake up each morning to the siren call of her phone, turn to it instinctively in each free moment throughout the day, and regretfully lay it aside each night until her life is spent. We will then finally devour her soul and gnaw on her bare bones. I salivate just thinking about it.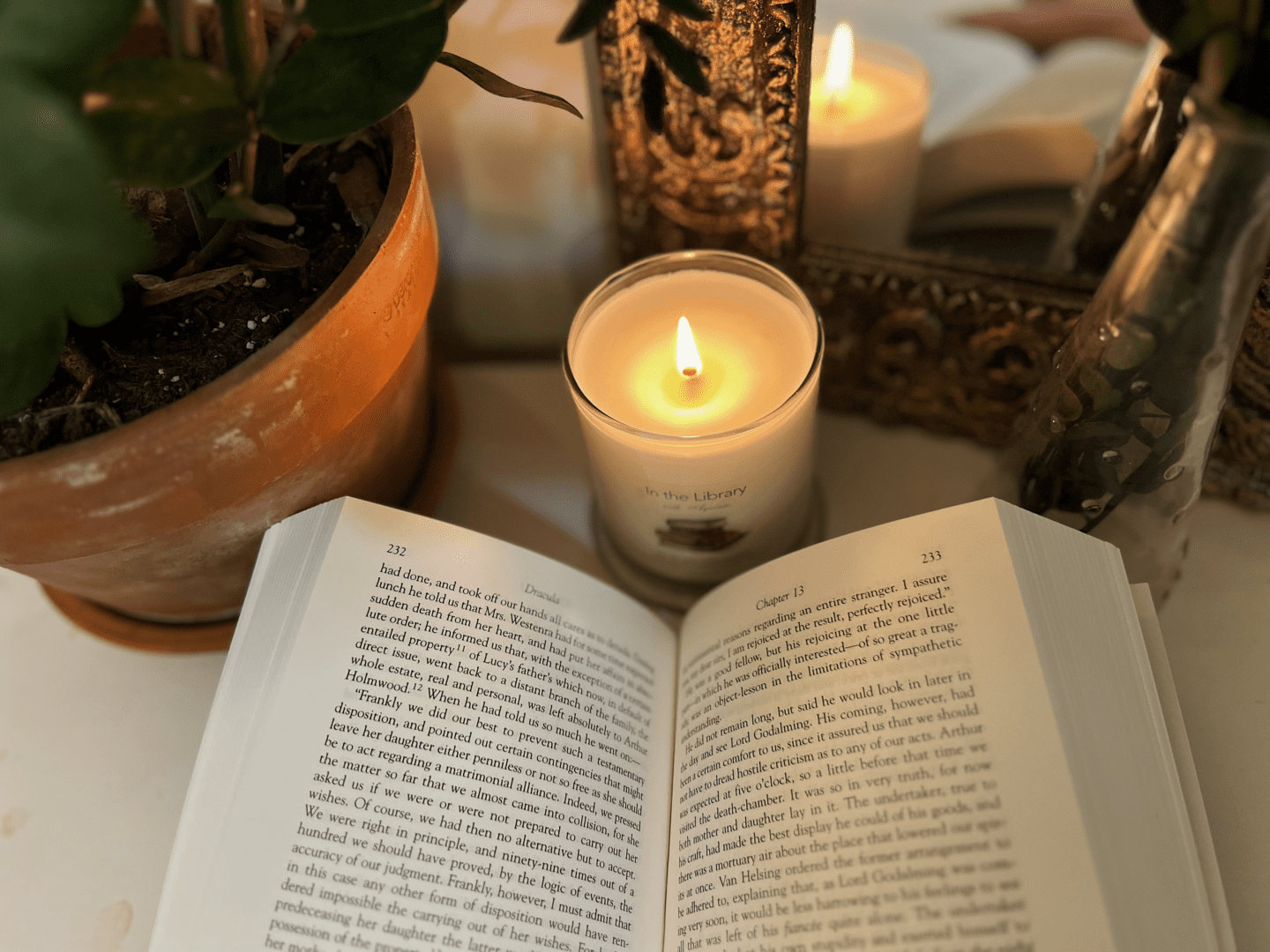 Godspeed, fellow warriors, in our fight against the evil in our hearts and homes. May your days be filled with habits and prayers that lead your families and yourselves to our final victory.
---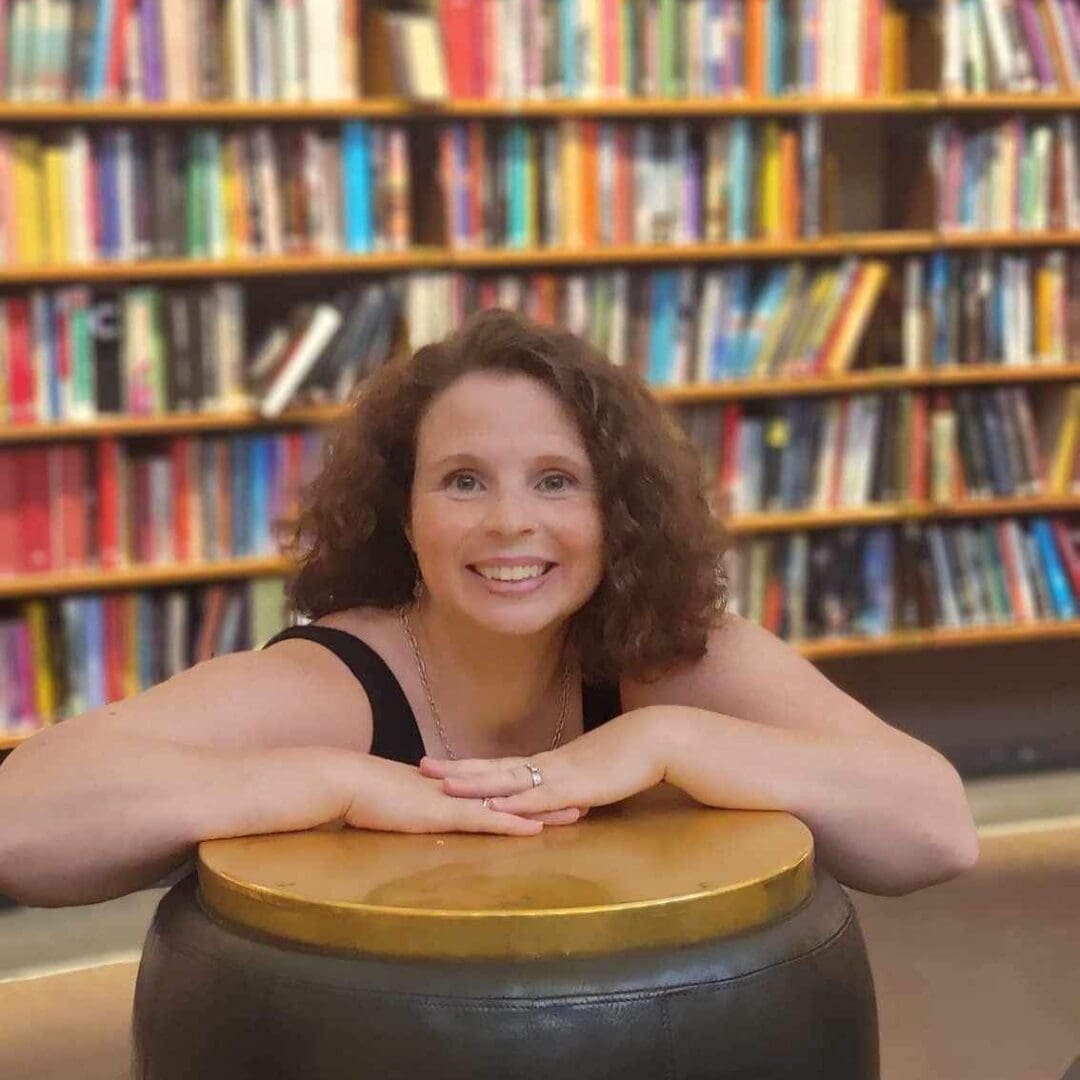 About Well-Read Mom
In Well-Read Mom, women read more and read well. Our hope is to deepen the awareness of meaning hidden in each woman's daily life, elevate the cultural conversation, and revitalize reading literature from books. If you would like to have us help you select worthy reading material, we invite you to join and read along with us. We are better together! For information on how to start or join a Well-Read Mom group visit our website wellreadmom.com