Is designed to be used by anyone who loves to read and wants to retain the pearls of wisdom they receive from this pursuit. Through literature, you have the opportunity to encounter people, places and experiences that enrich your life and deepen your capacity for empathy, but so often these can slip away in the shuffle of day-to-day life. Between the Lines aims to be an antidote for the forgetfulness of the quotidian gratitudes and mysteries we discover along our reading journey.
CHALLENGE YOURSELF
To read original sources, great and worthy books, and stories from different perspectives, in hopes of growing in knowledge, faith and compassion. Make a reading goal to include selections you would not normally gravitate towards. Challenge yourself to reflect, record, review and remember the important discoveries you make along the way. Sometimes, just a phrase or some key words are all that is needed to make a memory present again. Savoring and remembering such connections invites you on a pathway to discover how your life is woven into the mysterious, human story— an essential practice in the midst of a busy, scattered world. You never know, but as the Southern writer, Flannery O'Connor says, "the life you save may be your own." Read more. Read well.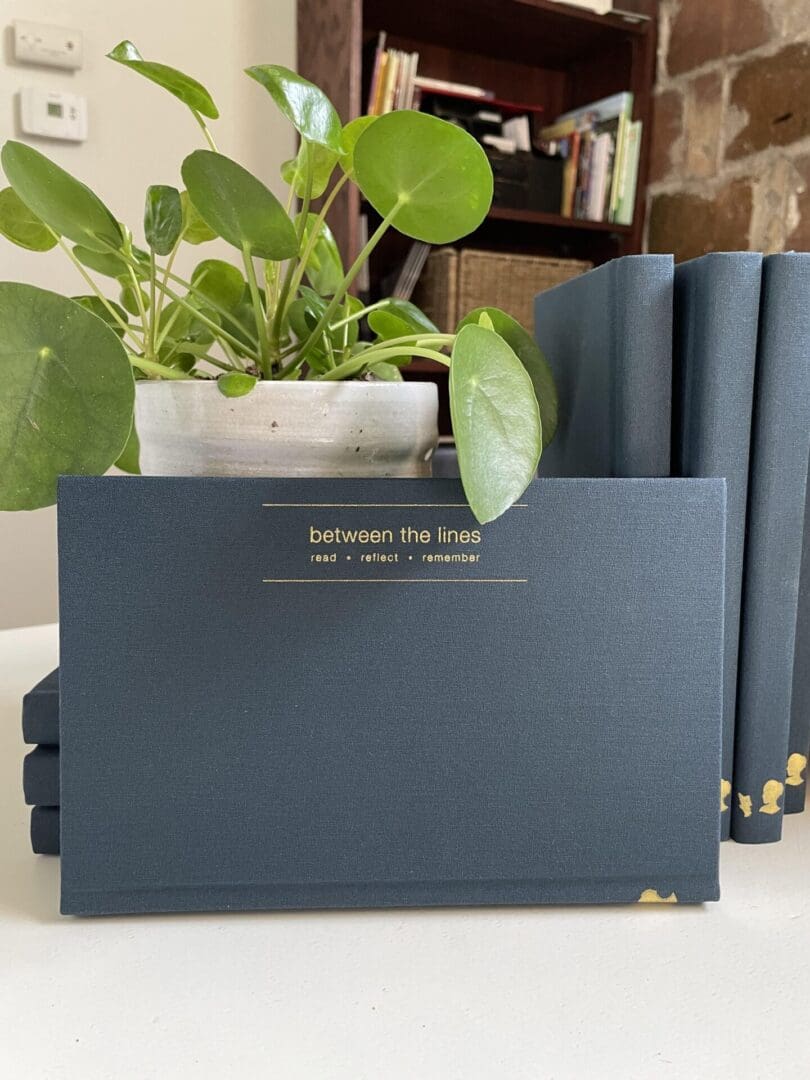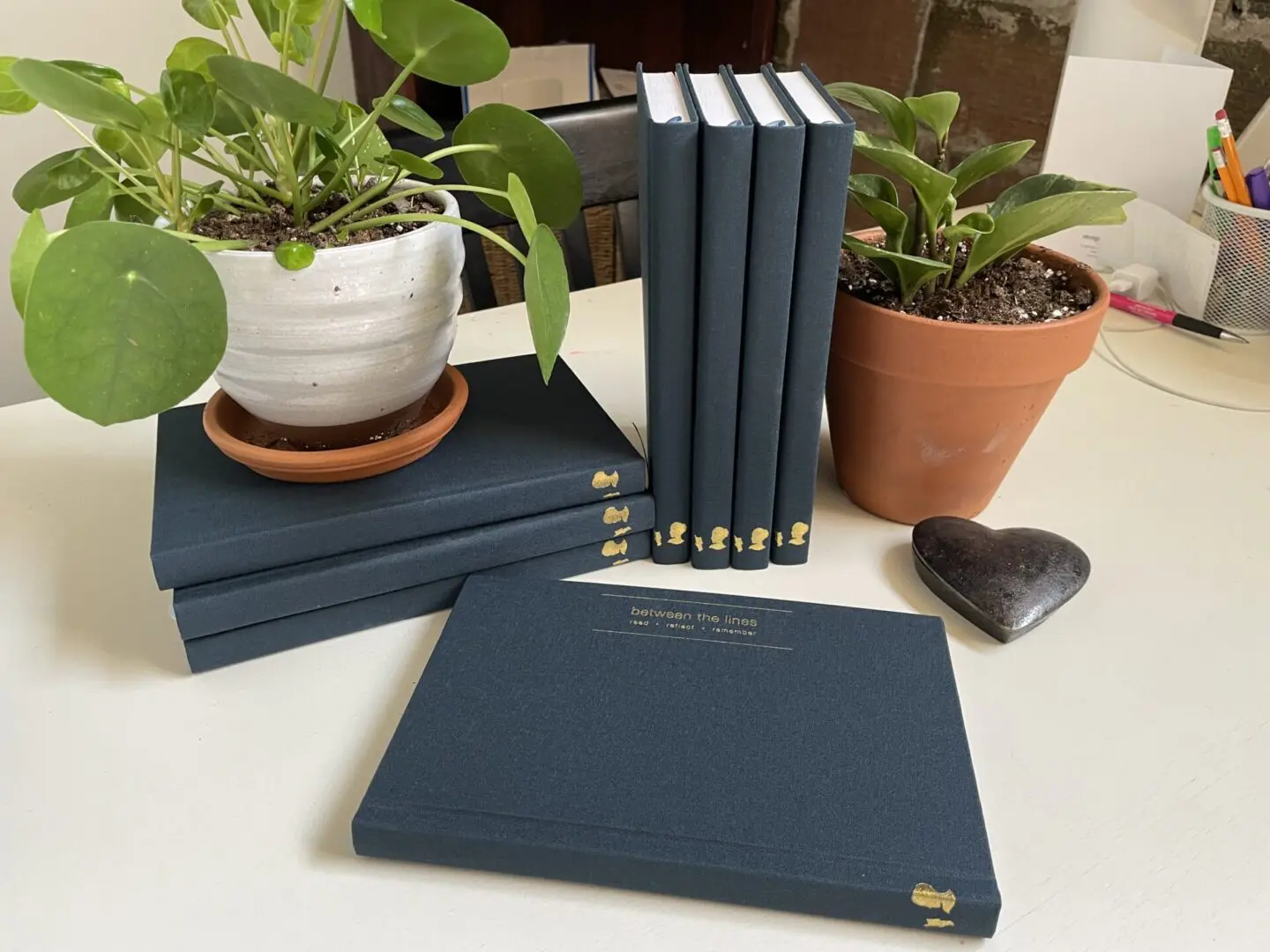 Make your reading goals happen
Set a plan and stick to it with daily accountability

Remember more of the insights and connections you've made through literature

Create a living tradition -- these journals can be passed down to future generations so your progeny can "read with you" in years to come
Price: $27
Special Well-Read Mom member-only price of $22
Between the Lines
Get more out of reading!
Between the Lines is designed to help you achieve your reading goals, make connections between literature and your own life, and remember what we read and why it is important.
Daily prompt to offer intentionality to your day --make your work an offering!

Daily cues to record meaningful insights and make connections with literature

Record moments of joy & consultation

Daily record of goals and self-improvements
Meaningful quote to ponder from a wide range of literary sources (Quotes from the first ten years of WRM!)

Place to cultivate gratitude --gratitude changes everything!

Special section in the back to record each book and main highlights, character names and plot and what was most meaningful to YOU!
All proceeds from Between the Lines goes 100% to further the mission, vision and method of the Well-Read Mom international Reading Movement. When you purchase a journal you help to create the next generation of readers.