Well-Read Mom National Conference
October 14-15, 2022
Trinity School at River Ridge
601 River Ridge Parkway, Eagan, MN 55121
Everything is Gift: Growing in Goodness, Truth, and Beauty
Join Us as we spend a weekend growing in goodness, truth, and beauty
The Well-Read Mom National Conference will be held October 14-15, 2022, at Trinty School - 601 River Ridge Parkway - in Eagan, Minnesota.
Women play a unique role in our homes, families, and culture. Join us for an inspiring weekend of presentations designed to care for the mind, nurture the heart, and help us grow in gratitude. We'll explore how literature and reading play an integral role in the development of culture.  All women are invited to join us! You'll have a chance to meet other Well-Read Moms from across the country as we experience what is good, true, and beautiful. It's going to be a great weekend!
Reading is sometimes dismissed as an evasion of gritty reality or a shirking of mundane responsibility in favor of escapism. But good stories open a door that helps us enter not merely consoling fantasy, but a deeper reality. The best stories clarify our vision so that we can see beyond the daily grind to the deepest truths.
"We stand at the crossroads of culture. There is work to be done and women are at the heart of this work. Why? Because women are the heart of the home.
We can wonder,  If so much of our energy is invested in our own little homes and families, does how I live really impact the larger culture? Do the choices I make, make a difference?

Is it possible for there to be a renewal and flowering of Christian culture in the years ahead?

...What is becoming clear to me, is that the heart of our work as women is culture building."
Marcie Stokman, M.A., is the founder and president of Well-Read Mom. She writes and speaks to encourage women and share the power of reading. She is the author of The Well-Read Mom: Read More. Read Well. which is an inspiring book on how, why, and what to read.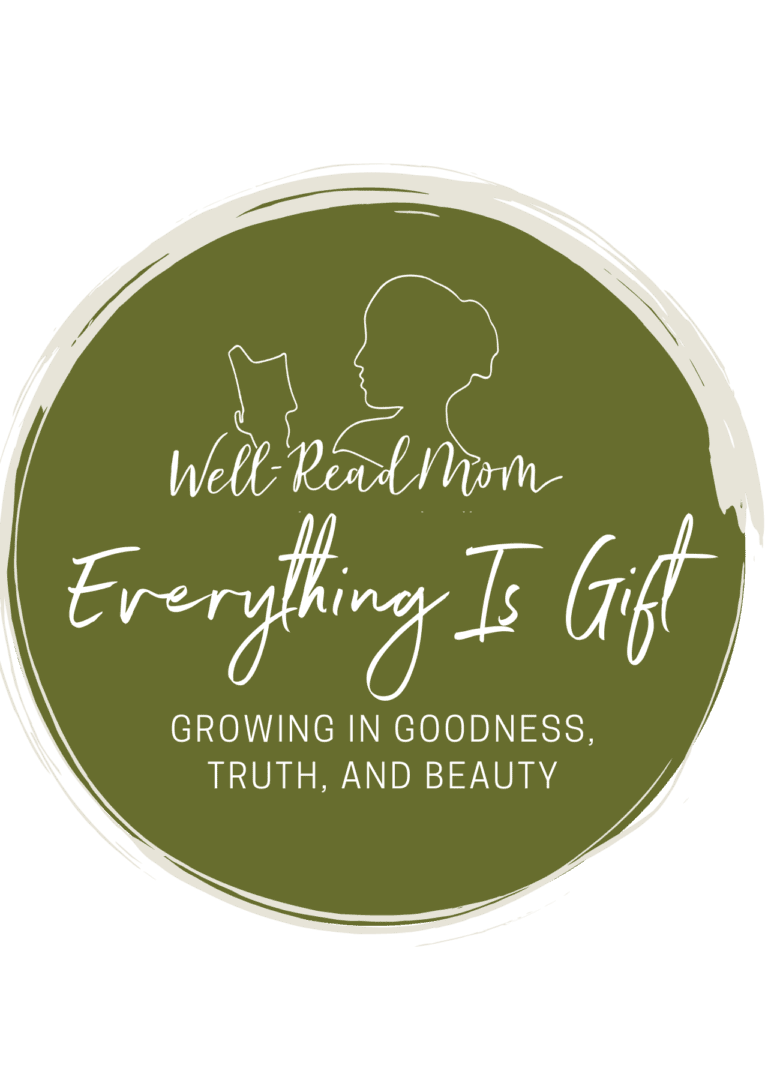 What Past Attendees Have to Say
"Enriching, Well-Read Mom has once again created a space at the yearly conference for women to gather together for our hearts, minds, and souls to be refreshed by the richness of arts and literature. This day unites women by supporting the venture of deepening our journey in seeing a higher knowledge of the more significant works of literature. My life is truly enriched by Well-Read Mom. Thank you, Well-Read Mom!" Jill , Well-Read Mom member
"I am so thankful for your saying 'yes' to this desire to accompany women to read and read well. I am learning so much about myself reading these books I would never choose or wouldn't dare pick up on my own. Plus, I've never been in a 'book club' that actually desired to discuss the book from the perspective of really sharing about one's life and desire to grow as a person while reading" Angie, Well-Read Mom member
Thanks, fellow WRM's for your responses to our wonderful conference this past weekend.I cherished every word of your remarks.
I was gratified and astonished by the depth of our speakers. As a long time docent at the Milwaukee Art Museum and a lifetime aficionado of art, I was overwhelmed to hear Elizabeth Lev in person. Knowing that the name was familiar, I realized that I had bought her book "How Catholic Art Saved The Faith" several years ago. I found it on my bookshelves when I got home and saw that my bookmark was at page 52. I will now dedicate myself to finishing this wonderful book!
- Year of the Family Conference Attendee
I feel that my soul has been fed well; so much to ponder and give meaning to our lives...
I appreciate the positive impact of reading well and having discussions with our WRM community!
"So good to see all of you at the WRM conference! I LOVED it so much….from Jessica Hooten Wilson, to Liz Lev, to Brian Billion's amazing performance, and the panel discussion…Not to mention the wonderful conversations and bonding at breaks and dinners with all of the WRM women 🙂
- Year of the Family Conference Attendee
Meet Our Other Conference Presenters
Carla Galdo has been an enthusiastic leader of her local Well-Read Mom group for the past 9 years, and currently serves Well-Read Mom as an editor, writer, and content creator. She has written for a variety of Catholic publications including
Humanum:Issues in Family, Culture, and Science
and
Columbia Magazine
. Carla earned a B.A. from the University of Virginia and a Masters of Theological Studies from the Pontifical John Paul II Institute for Marriage and Family, and is currently pursuing a Master of Fine Arts in Creative Writing at the University of St. Thomas-Houston. She and her husband Michael homeschool their six children on a small hobby farm in rural Virginia.
Katie teaches classes on Scripture, hagiography, and Catholic Spirituality at the University of Notre Dame. Katie also directs the MA in Theology Program, which is oriented toward the theological formation of lay ecclesial ministers. She and her husband, Anthony Pagliarini, have 4 children who love to dance, fence, play the piano, and…read!
Anastassia "Tess" Cassady lives in South Bend, Indiana, with her husband and three children. She studied art at both the University of Michigan and Indiana University. She currently teaches high school art at Trinity School at Greenlawn and is a professional freelance artist. Some of her work includes private oil painting commissions, church murals, gilding, Iconography, illustrations, etc.
Brian Billion
is a pianist originally from Sioux Falls, South Dakota. 
He began piano lessons at the age of eleven under the tutelage of Julie-Melik Stepanov.  He has won top prizes at many national and international competitions. Currently, Mr. Billion is pursuing his Doctorate in piano with Alexander Braginsky at the University of Minnesota.  He also serves as a Music Theory Teaching Assistant at UMN, teaching all four theory core classes to music majors.  He has performed at such international venues as the Kennedy Center Millennium Stage, Carnegie Hall (Weill Hall), Lincoln Center's Paul Hall and Peter J. Sharp Hall, the Cascais Cultural Center in Lisbon, Portugal, and other theaters in Italy, Austria, and around the United States.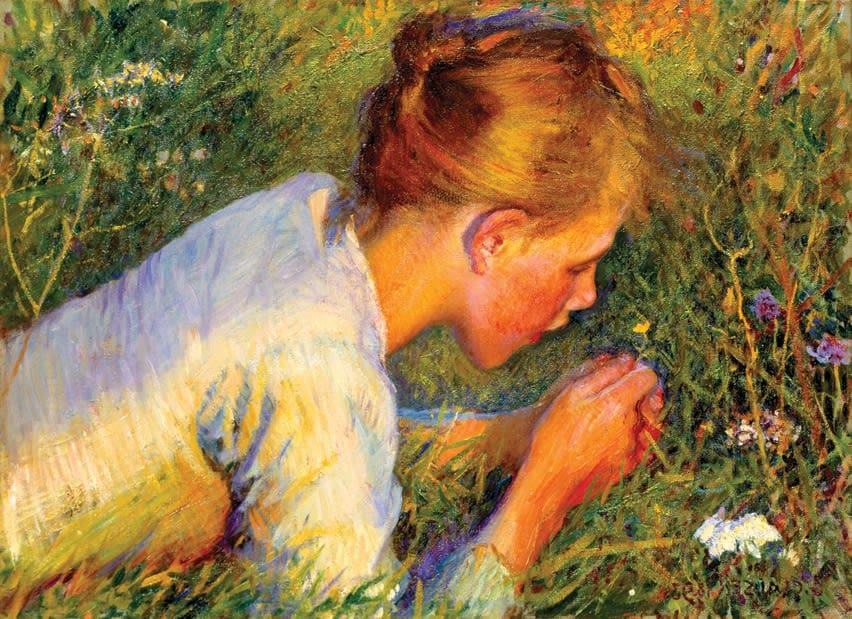 Breakout sessions on:
 Enkindling a Fire: Creating a Culture of Dialogue in Your Home.
"Education," Socrates says, "is the enkindling of a fire." Now that you have become more alive through reading and community, how do you bring the experience to your family? How do you help your children "catch fire"? What are the features of books that will facilitate my child's destiny? What can I do to create a culture of dialogue in my home? Charity Hill will ignite your ambition to mother your children with the best books, creating a family culture of reading and conversation.
Between the Lines: Go Deeper in Your Reading Practice, Stories of Transformation in Literature 
The Gift of Receiving the Other: Hospitality and the Home 
Your ticket price includes Friday and Saturday cocktail receptions and Saturday lunch.
Friday, October 14th
6 - 6:45 Well-Read Mom Leaders' Gathering
6:30: Registration and cocktail hour
7:30: Haley Stewart - "A Door in a Wall: The Gift of Entering Truer Worlds through Stories"
Reading is sometimes dismissed as an evasion of gritty reality or a shirking of mundane responsibility in favor of escapism. But good stories open a door that helps us enter not merely consoling fantasy but a deeper reality. The best stories clarify our vision so that we can see beyond the daily grind to the deepest truths.
Saturday, October 15th
8:00: Registration Opens
9:00: Marcie Stokman - "Sisters, We Need Each Other: The Gift of Sisterhood"
10:00: Haley Stewart -"The Gift of "Undeception: Good stories as the mirrors that help us Grow"
Our favorite characters from Mr. Darcy to Kristin Lavransdatter demonstrate how we might come to know ourselves more clearly and with that self-awareness, begin to grow in virtue. In his literary essays, C.S. Lewis calls this the moment of "undeception."  Hope, God's grace, and free will all play essential parts in this journey. How do beloved books like East of Eden help us reflect on this "undeception" so that we, too, can be transformed?
11:15: Panel discussion on restorative self-care
12:15: Lunch
1:15: Catherine Cavadini & Tess Cassady – "The Gift of the Saints and their Stories"
"We sorely need the wisdom of the saints." These are the final words of Sigrid Undset's novel, Catherine of Siena. And she is right, as ever! But to truly receive the wisdom of the saints, we first need to learn to receive and to read their stories well. Reading their stories well is like unwrapping a gift, often so carefully prepared for us long ago. Reading their stories well also teaches us how to tell their stories well and so to present these gifts to others as we share the wisdom of the saints. In this session on "The Gift of Saints and Their Stories," we will think together about receiving the lives of the saints as gifts so as to read and even tell their stories as the gifts that they are.
2:30: Break out Sessions
3:15: Carla Galdo - Imagination and Sacramentality: Keys to Open the Doors of Literature
If we are sacramental beings, what does it mean to fully engage our imagination as we read good books? How can we approach literature as Catholics or Christians, and why, for that matter, should we even try when life swells full and busy all around us? When we allow ourselves those haven-moments, those times of stillness to read and think and imagine, the doors of literature swing open before us into rooms abounding with richness and profundity.
4:15: Our Gift to You: Brian Billion piano concert
Brian will present a musical performance and lecture, with 6 moments musical D 780, by Franz Schubert. He will discuss the nature of music as a gift, the receptivity and reciprocity that it necessitates, and the importance of beauty for the rediscovery and renewal of our humanity.
5:00 Closing Reception