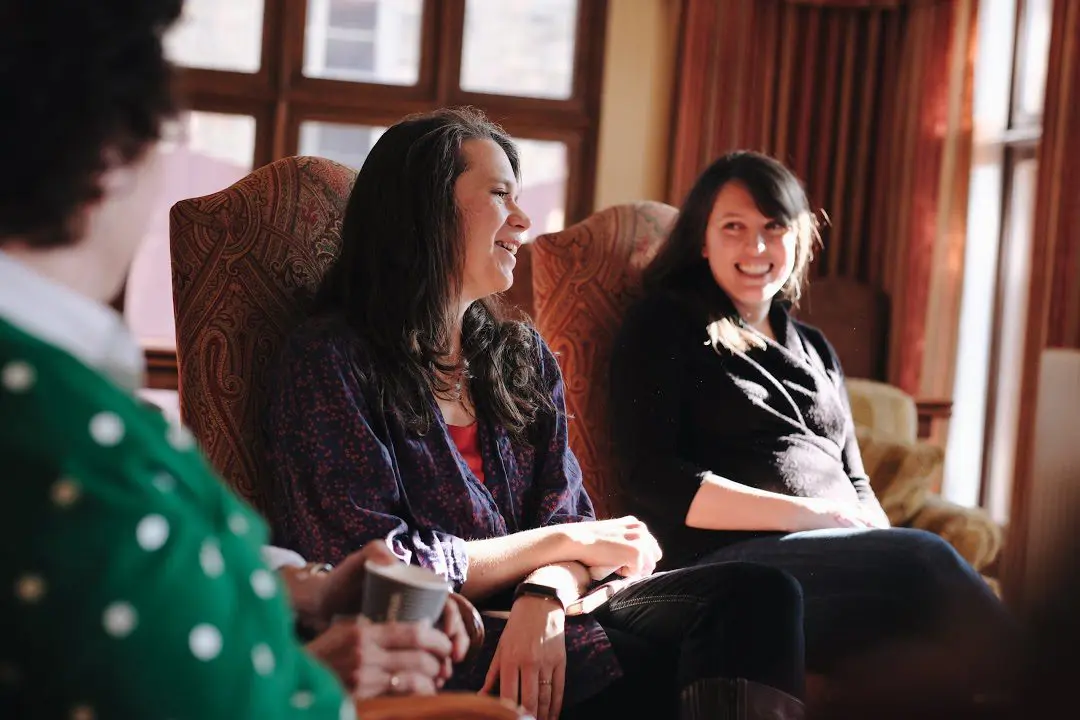 Thank you
for your "yes"!
Thank you for saying "yes" to helping women to read more and read well. Well-Read Mom makes it easy to lead a group.
We'll walk with you every step of the way, from inviting the women, hosting an informational meeting, publicizing your group, helping the women get registered, and running a low-stress and meaningful meeting.
Please review these leader resources and our leaders' frequently asked questions. Feel free to reach out to us at any time if you have questions.
Register and Contact Us

When you register, you'll be able to identify yourself as a leader and designate your group as "open" or "closed" to new members of the public.

After you've formally registered, please notify us, and we will add you to our leader list. Then, your friends can select you as their leader when they register. This way, we won't try to connect your group members to another group.
Access the Leader Materials

Please review all of the leader materials and free downloads at the bottom of the page. 
Invite Friends and Publicize Your Group

These could be relatives, moms, neighbors, teachers, co-workers, etc. Women can be of any age and stage in life. We understand "motherhood" in the broadest sense as the generative capacity of all women.

Use our customizable flyer, brochures, and registration forms at the bottom of this page to invite your friends. Take a risk! Even a handful of women can make for a wonderful experience. 
We want to do our best to ensure that all leaders have what they need to be successful. Here's what we're asking of you:
INVITE the women into this experience of friendship and organize the details of the meetings.
CONNECT the women by helping them register with Well-Read Mom, so they'll have the necessary resources to be successful.
CLEARLY PROPOSE the model of Well-Read Mom, which invites women to explore the annual theme through monthly reading selections.
FOLLOW the Well-Read Mom method: accompany, read, compare, and share using our monthly audios and printed materials.
FOSTER FRIENDSHIP among the women by facilitating the group in a way that encourages respectful and thoughtful dialogue.
The One Well-Read Mom Reading Rule
In Well-Read Mom we only have one rule. Don't apologize if you don't finish the reading. Our goal is to help women read more and read well.
That said, it's hard to have a discussion if no one has read, so discuss group expectations with one another.
Essential Leader Resources
Leaders, please be sure to read through the following documents.
You can download free copies below or purchase printed copies as part of our LEADER STARTER PACK in our Store.